Scholar Record
"The true value of the credential is the ability to articulate its worth."
ScholarRecord is Paradigm's Comprehensive Learner Record (CLR) that allows learners to certify scholastic achievements outside of the traditional transcript. 
ScholarRecord is a fantastic add-on feature to our digital credentials that showcases curricular, co-curricular, intellectual, or behavioral outcomes.
As an addendum to the institution's credential validation site, the ScholarRecord provides more information about a given credential, diploma, certificate or microcredential.  
The ScholarRecord completes the description of the credential, enabling the learner to form their own narrative about their experiences and skills. 
SAMPLE ONLY – NOT AN ACTUAL RECORD OR LEARNER.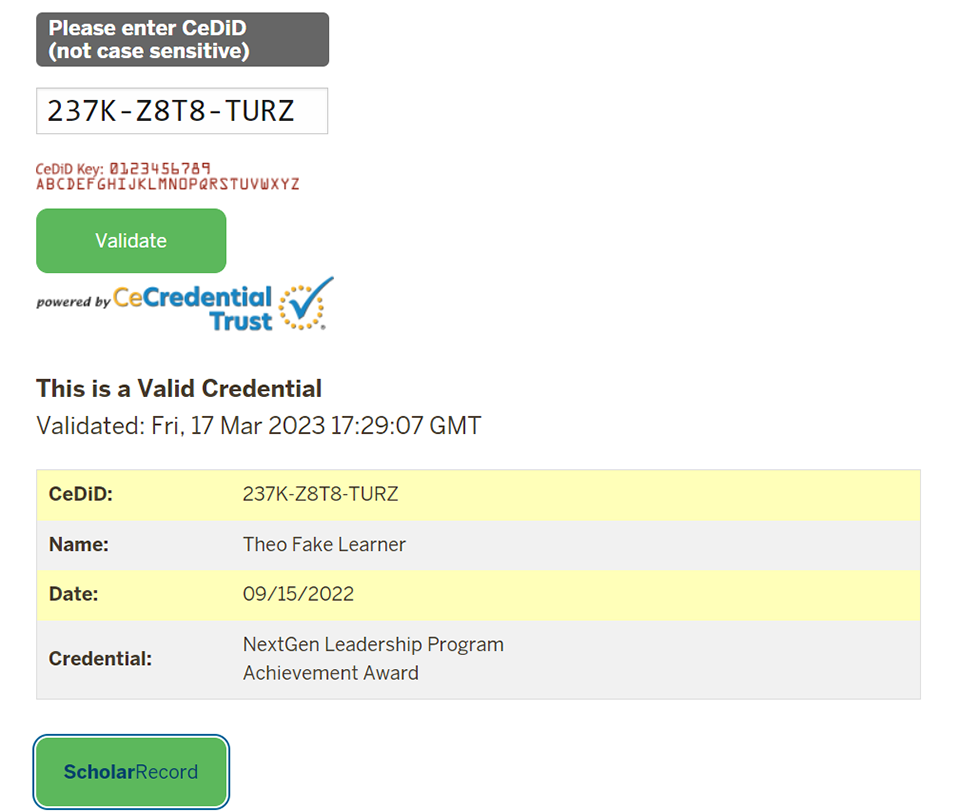 SAMPLE ONLY – NOT AN ACTUAL RECORD OR LEARNER.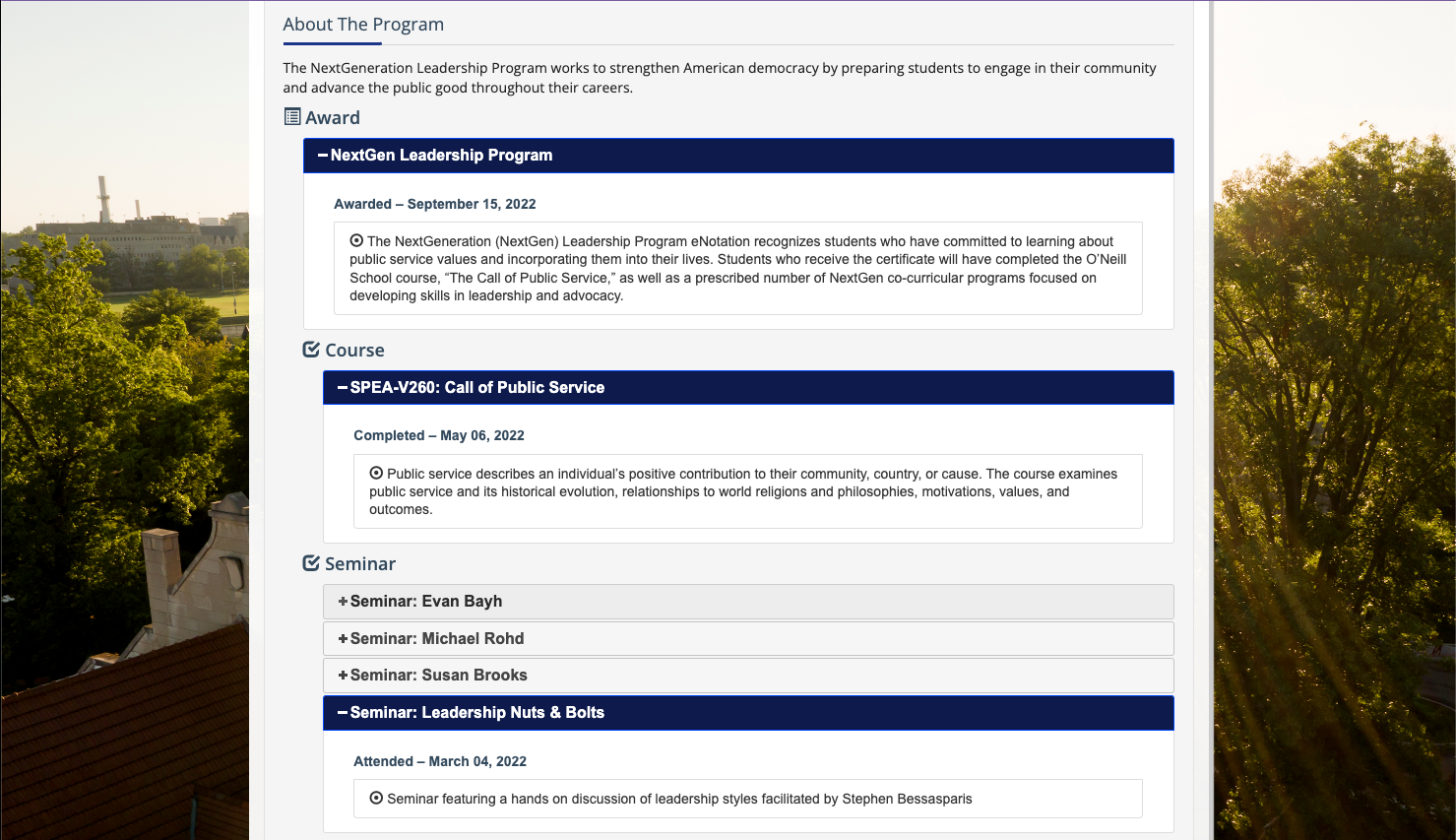 The ScholarRecord can be as simple as a brief description or as extensive as a complete curricular map – or anything in between! It can include program and course outcomes, displays of skills and skill assessments, or a contextual transcript. ScholarRecord supports the AACRAO signature initiative of producing a Comprehensive Learner Record (CLR), and its supporting data standard, published by 1EdTech.org.