Diploma Covers
& Presentation Folders
Paradigm offers a full line of custom diploma covers & presentation folders. No matter the specifications, we can handcraft a cover to meet the needs of your institution or organization. Custom color matches for leatherette and ribbons are available, as well as a full range of covers for the budget-conscious.
Customized Exteriors
Paradigm offers a variety of covers in both standard and custom sizes. We can tailor styles, colors, borders, gold & silver foil imprinting, and blind deboss to match your institution's specifications, including name, logo and seal. Personalize each cover with student names in gold or silver.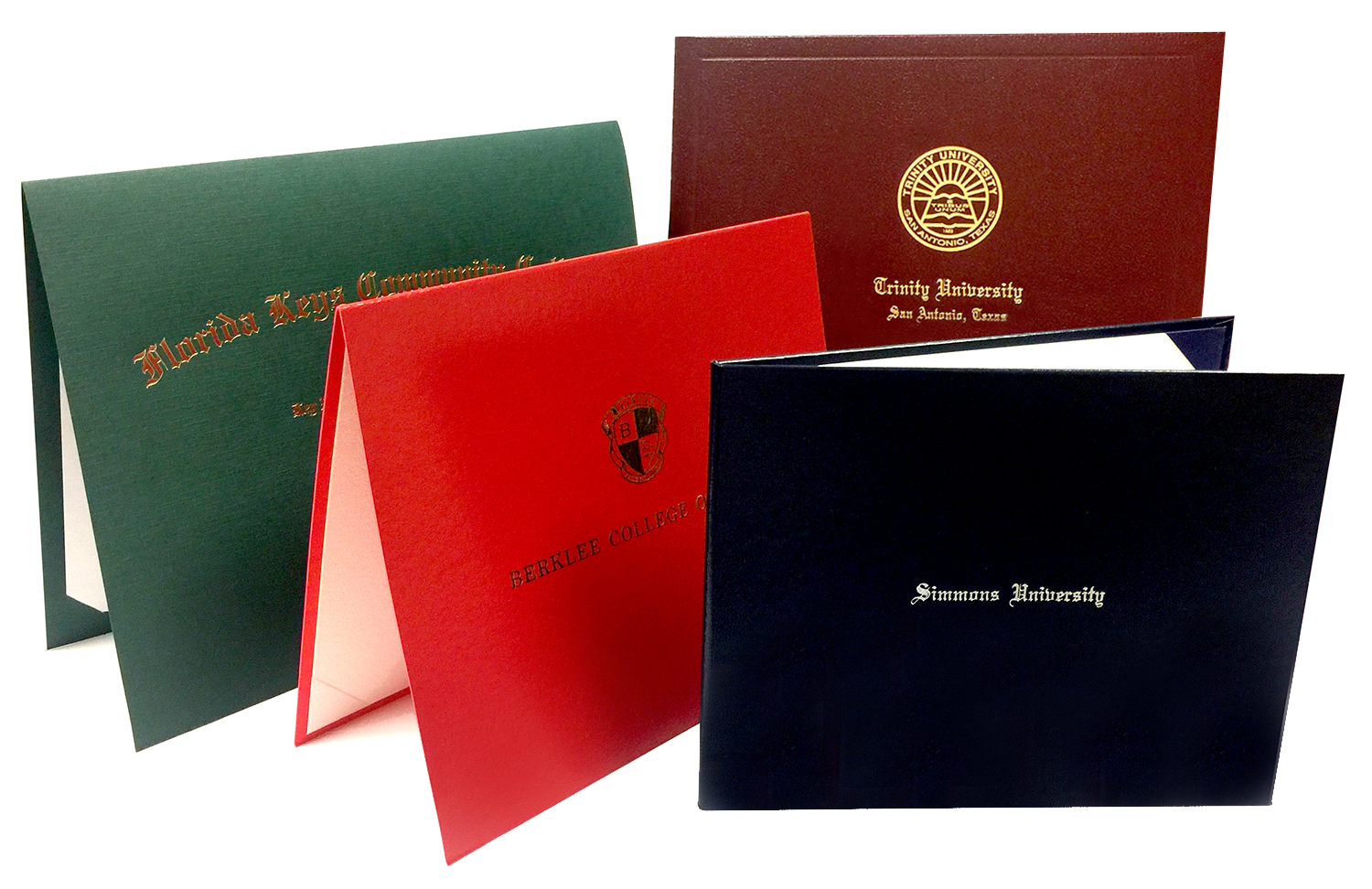 Available in a Variety of Colors: Red, Maroon, Wine, Brown, Midnight, Royal, Navy, Purple, Green, Gray, Black, White, & More!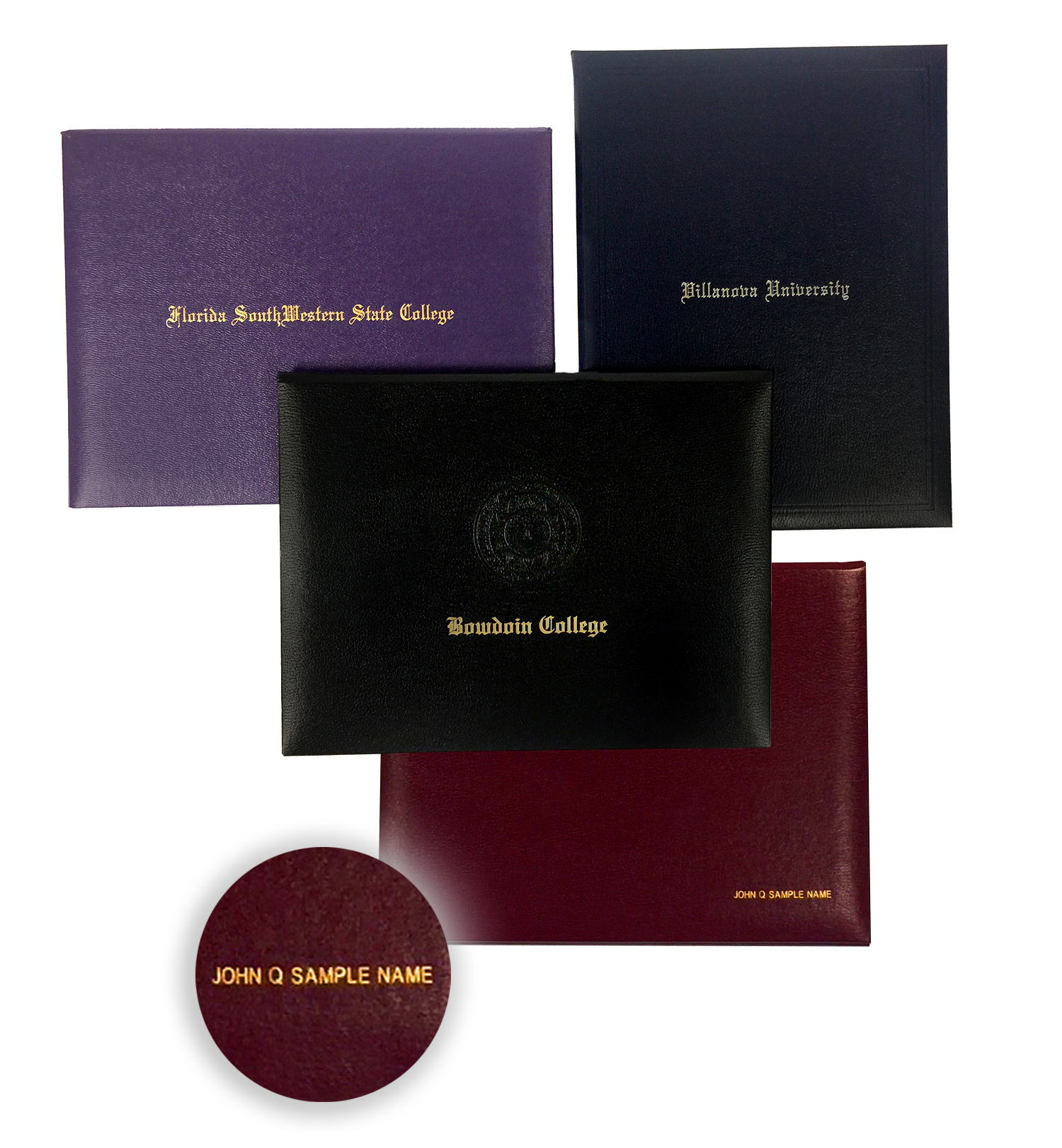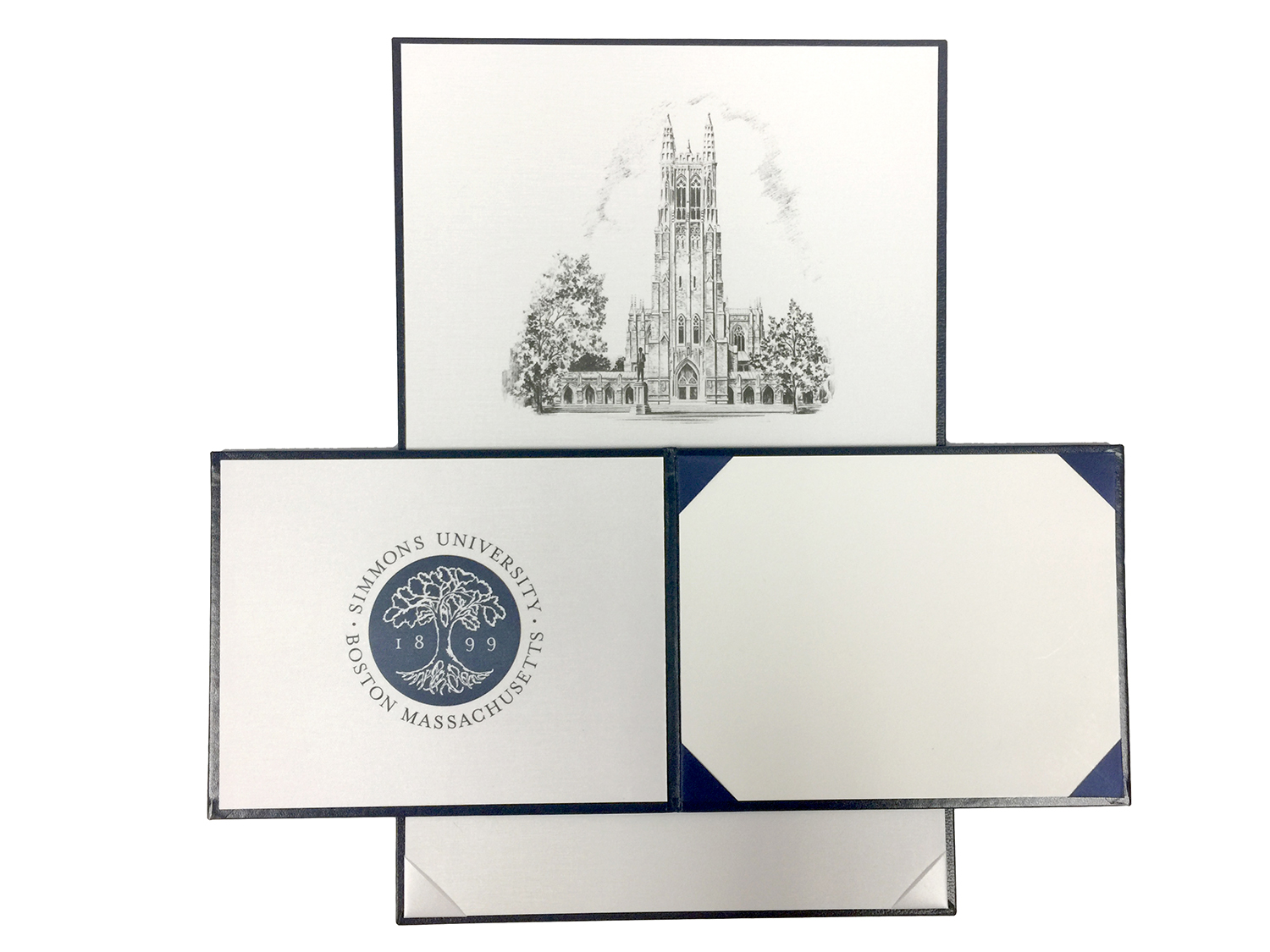 Distinguished Interiors
Choose from an assortment of custom interior panels, featuring silk moire, silk taffeta, or white gloss board with coordinated corner ribbons. We can also customize the interior with a distinctive, timeless etching unique to your institution. Mix & match features accordingly!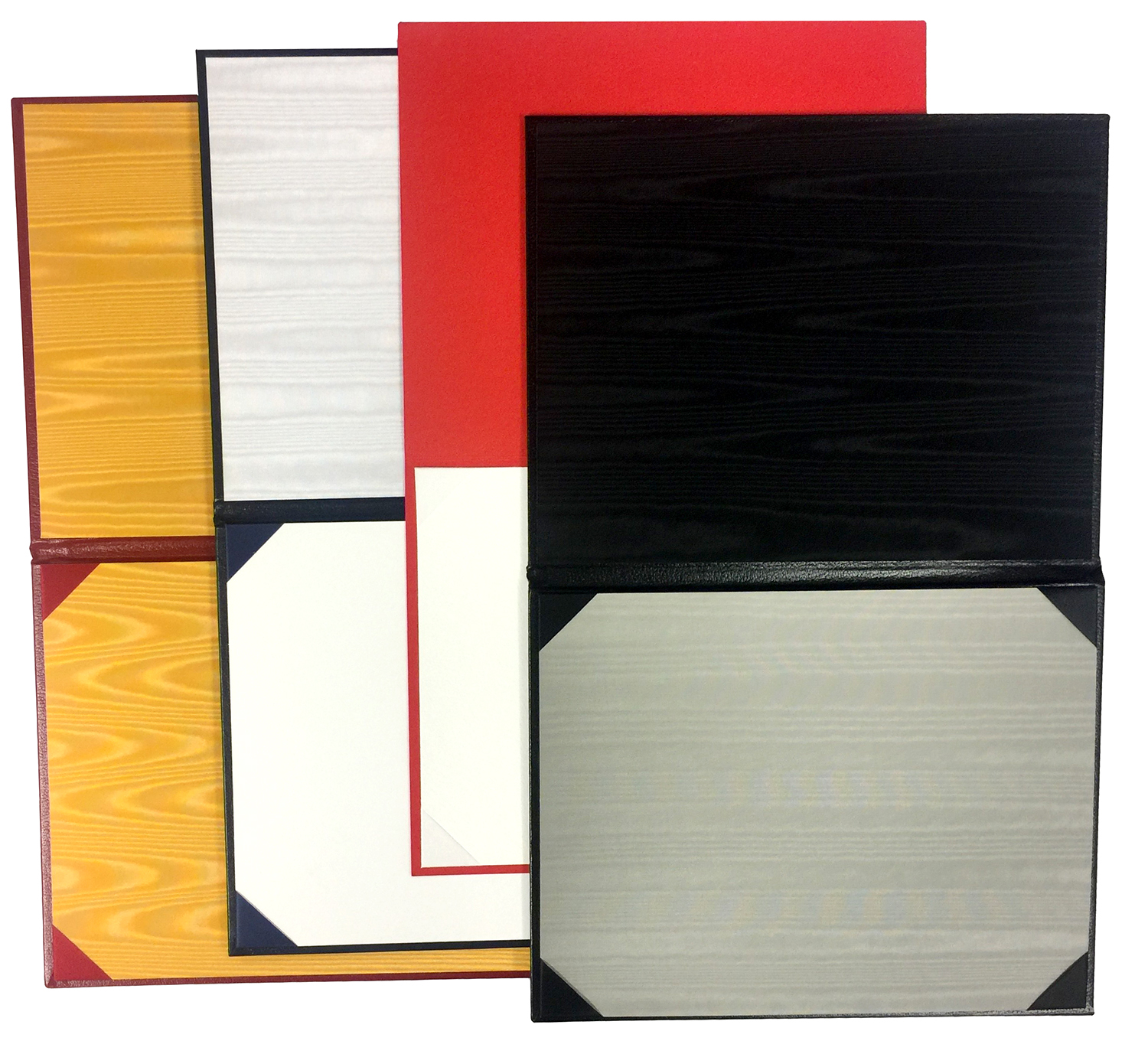 Available in a Variety of Colors: Black, White, Gray, Oyster, Cranberry, Red, Navy, Gold, & More!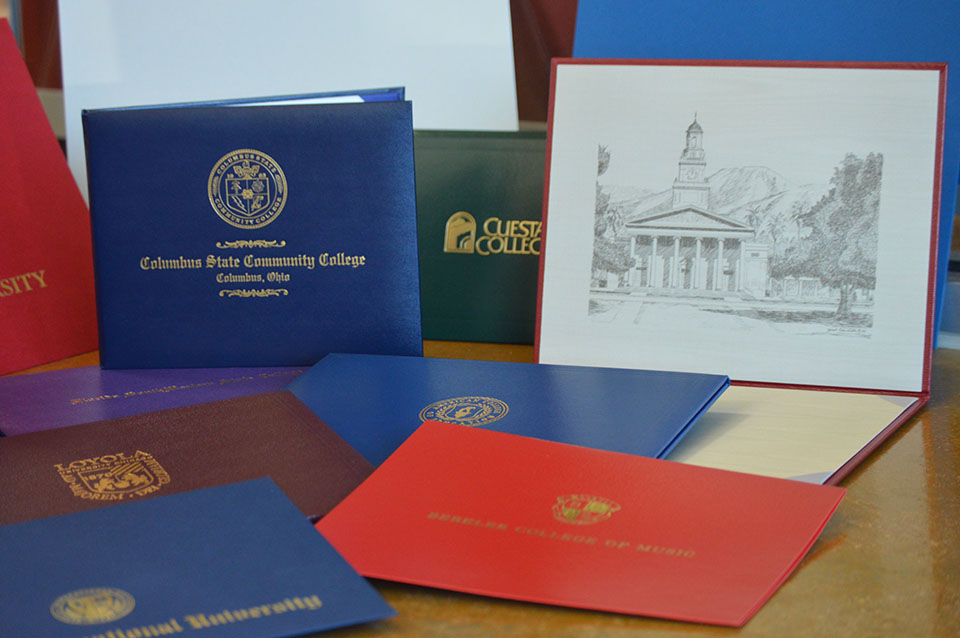 First, I wanted to say our diplomas and the covers are BEAUTIFUL! Thank you to the Paradigm team – your staff was very helpful, communicative, and responsive, and we had ZERO issues (which is a precedent in my 13 prior years with a competitor). We couldn't be more pleased.